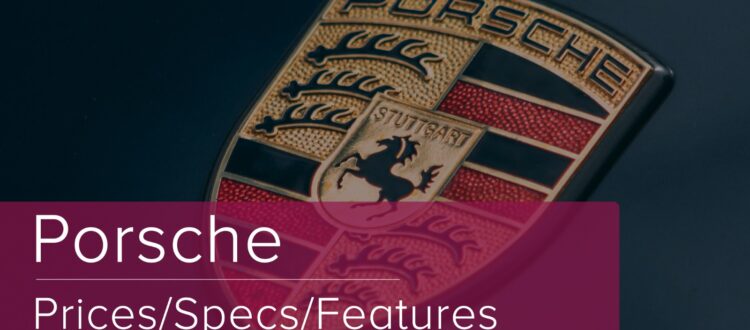 How much to rent a Porsche
How much to rent a Porsche
Porsche models – perfection in everything!
Porsche today are synonymous with the word "luxury". This German concern really produces great cars – quality and fast cars that have long been known around the world. Sports design and character is the essence of the Porsche brand. This feature is vividly expressed even in the company's representative flagship Porsche Panamera with an unusual for representation car body type, a four-door coupe, and a premium crossover Cayenne, which looks so much like sports cars of this brand.
In 2010, Porsche cars were recognized as the most reliable cars in the world.

Porsche cars rental with drivar
Porsche Cayenne
Porsche Cayenne one of the most popular models in the modern development of the company "Porsche AG"! Mid-size SUV was the first car of this format in the history of the premium German brand, and even the first with a diesel engine … Moreover – this is the world's first "sport SUV", which embodies the DNA of the legendary sports brand and off-road potential, which will be perfect for family road trip.
Over the years, this model has been repeatedly updated and improved, we want to pay special attention to these two models. The Porsche Cayenne E-Hybrid is an all-wheel drive premium SUV of the "mid-size category" with a hybrid powertrain. The third-generation gas-electric crossover made its debut in early May 2018. The Porsche Cayenne Coupe is an all-wheel-drive "premium-SUV" mid-size category that is positioned as "the sportiest model in the segment."

How much to rent Porsche Cayenne for a day: From 299 €

How much to rent Porsche Cayenne for a weekend: From 449 €

How much to rent Porsche Cayenne for a week: From 2,000 €

How much to rent Porsche Cayenne for a month: From 8,000  €
Porsche Macan
The Porsche Macan is a compact premium five-seat crossover. This Porsche vehicle is based on a reworked body from the Audi Q5. The Macan entered the market seven years ago and has proven to be one of the most successful projects in Porsche's history. More than 600 thousand copies of this crossover have already been sold in the world. The multimedia system has received advanced functionality. The list of functions includes a more advanced voice assistant, as well as a built-in navigation system, which is now included in the basic package.
Any Porsche vehicle, be it the 911 GT3 or the "modest" Macan with four cylinders, always gives an incredible amount of emotion!
Porsche 911
The Porsche 911 is a sports car produced by the German company Porsche AG in the body of a two-door coupe or convertible based on it, produced in different generations from 1964 to the present day. Engine, running gear, body – Behind every detail of the 911 are years of experience, thousands of ideas and countless hours of research.
The Porsche 911 Carrera is a car of unsurpassed design, combining power and graceful lines. The main element that defines the character of this car is the 6-cylinder boxer engine, which has a 50-year history of development and today has even more impressive characteristics.
Among the ten cars that changed the world, according to Forbes magazine, as the most mass-produced sports car in the world

How much to rent Porsche 911 for one day: from 499 €
How much to rent Porsche 911 for a weekend: from 1,249 €
How much to rent Porsche 911 for a week: from 2,499 €
How much to rent Porsche 911 for a month: from 9,999 €
Porsche driving is possible for everyone! Take a look at our collection on our website!
Requirements for rental
Required Documents: Have a valid driver's license. Have major credit or debit cards.
Minimum Age for driving: Usually it is 21 years, however, could be special cases for specific luxury models. For certain vehicles, we offer a special "Young Driver Insurance" as an option. We will be happy to tell you, which cars are available with such an option by your request.
Deposit: Security deposit differs from car to car and is specific for actual model. You can find security deposits information on the respective car webpage. In most cases, the deposit can be transferred by credit card and of course full refund.
What to consider before renting
Special offers: Regularly take a close look at our website, from time to time we have special prices and last-minute deals! You can as well try our racing track experience in top cities of Germany , check the next big date for the event on our website!
Location: The DRIVAR® network meanwhile consists of hundreds of sports, luxury and supercars all over Germany and in some cities of Europe. So far you were only able to rent a luxury car in Munich, Hamburg, Berlin or Frankfurt, as well as Düsseldorf, Cologne and Stuttgart were part of this list. We´re going to change that now. Offering anybody the exotic car of his dreams anywhere in Germany is our mission.
Cancellation policy of the company: The cancellation costs are between 25% and 100%, depending on the rental rate selected during the reservation. You will receive an overview of all rental rates from us during the reservation.
Specials: There is always an opportunity to find an additional driver for your trip, if the driving experience is not enough. Long term commitment rental also possible !
Similar luxury cars for rent
Besides Porsche rental we have plenty of other fabulous vehicles on our platform, take a look!
Mercedes AMG GTS rental price : from 499 €
Lamborghini Urus rental price : from 999 €
Ferrari 488 GTB rental price : from 899 €
Rent Exotic car, sports car, fabulous luxury car or any other exclusive cars – everything is possible with drivar – the best car sharing marketplace in Germany !
Information about the specific Porsche model: technical specifications, rental price and photos of the car. Watch videos and photos, as well as read a small description of the car on www.en.drivar.de!