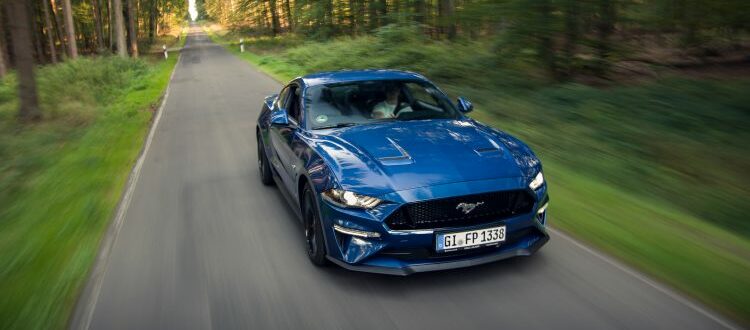 It is the dream of many – to buy a sports car and drive it at any time. However, before buying there are some questions that should be clarified. Find out which questions should be answered and what to look out for when buying a sports car in the following article.
What types of sports cars are there?
Although most sports cars are coupes, there are exceptions. And each category of sports car has its advantages.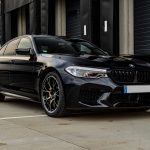 Sports sedan: They aren't that different from a regular sedan, but what sets them apart is the much more powerful engine.
So, the sports sedan offers quite a lot of space due to its usual two rows of seats and four doors. They are perfect for year-round use and often have all-wheel drive. The BMW M5 or the Mercedes E63 AMG are examples of the powerful sedans.
Roadster: The Roadster is a sports car with a convertible top that can be removed or retracted. While it is a much smaller variant than the sedan, as a roadster usually only has two doors, the driving pleasure is even better.
Due to the removable top and the mostly rather lower comfort level, sports cars like roadsters are rather less suitable for annual use. One of the most popular roadster models is the Audi TT, which is also available as a coupe.
Coupé: A coupé is recognizable by the fact that it has only two doors and is usually quite flat. The sports coupé is thus very often modeled on a sedan, but the much smaller and sportier version of it. So they offer quite little space, but a lot of power.
Whether a coupe is suitable for one is always a matter of taste, because these vehicles do not convince with their suitability for everyday use. Again, the Audi TT is a popular model, but so is the Mercedes C-Class Coupé, for instance.
The vehicle type of your new sports car is therefore crucial, because you have to decide how often you want to use the car, in which situations and whether you are willing to make sacrifices in performance for it.
What do you need to consider before buying?
Before buying a sports car, you should be aware of whether a car of this type even suits you and your lifestyle. Although sports cars look great, they usually have very little space and not only when it comes to space for the driver and passenger, but also in terms of storage space.
You should also be aware of the expenses for a sports car. As with any other car, there are insurance costs and taxes. And due to the increased power of the car, of course, fuel consumption is also higher.
In addition, the costs for maintenance and spare parts of a sports car are usually also higher.
Which car brand suits you? Everyone has their preferences when it comes to brand – it's a good idea to compare different makes and models.
However, buying a sports car also has positive sides, because usually these cars have a much lower depreciation, so it is worth considering selling them after some time.
New or used car?
The question you have to consider when buying any car is also important when buying a sports car.
Of course, it is first and foremost a financial question, because the price of a new car is significantly higher than the price of a used sports car.
When buying a new sports car, you have the advantage of knowing exactly what you will get. You can choose the equipment and appearance (e.g. the exterior color) according to your own preferences and it is definitely up to the latest standards. There will be no hidden damages or signs of wear and tear on a new car, and even if there are problems, you can make use of your warranty. And you don't have to worry about factors like mileage either. Most of the time, the rates of financing are also lower in case of a new car registration.
The main disadvantage of buying a new sports car is its rapid depreciation. However, since the market value always fluctuates and depends on many different factors such as competition and also fuel costs, it is not possible to accurately predict the fluctuations.
There is a very large market for used cars, so you can find a lot of good offers just by searching on Ebay. It makes sense to look in the classifieds for a sports car that has already lost the most value and is about two to three years old. However, here you have to include other factors, be it the general condition of the vehicle, the mileage and damage to the car. Factors that can have a big impact on the price. It is recommended that you have a used sports car thoroughly inspected by a professional to check its condition before you buy it.
Whether you decide to buy a new or used sports car, you should get detailed information about each category beforehand.
Which sports cars retain their value?
Now that we already discussed depreciation several times, it is of course interesting to know which sports cars have a lower depreciation.
Important here is the demand, because if a sports car is in high demand, its value also remains more consistent. The features of your sports car are also of great importance, and you should not skimp on extras if you are buying a new car that you intend to resell later.
Particularly stable in value are the sports cars of the brand Porsche, especially the models of the Porsche 911, because this car is a true classic and the demand for it is constant. The Porsche 911 Carrera 4S in particular is in high demand, but also has a hefty price tag when new.
Brands such as BMW and Mercedes are also a good investment in most cases when it comes to value retention.
Of course, the mileage and care of the vehicle are also crucial when it comes to value retention. To get a fair price at resale, make sure you don't overuse your sports car and take good care of it.
Maintenance and care
There are a few tips you can follow as a sports car owner to keep your car in exceptionally good condition. And as reported earlier, the better the condition the less the depreciation.
Regularly check fluid levels. It is essential for the condition of their sports car to always have enough oil, coolant, power steering fluid and brake fluid.
Checking the tires. Driving fast takes a toll on tires,so checking tread depth, tire pressure, and wear are all important. The tires on a sports car should be changed more often than on a regular car.
Keep your sports car clean. Regular, thorough washing and wiping is part of the important care of a sports car.
Our favorites
Here we present a selection of sports cars for you to enjoy
Audi TT Coupe 45 TFSI S tronic:
245 HP
from 0 – 100 km/h in 5,8 s
Top speed 250 km/h
300 HP
from 0 – 100 km/h in 4,7 s
Top speed 275 km/h
400 HP
from 0 – 100 km/h in 4.1 s
Top speed 302 km/h
421 HP
from 0 – 100 km/h in 4.8 s
top speed 250 km/h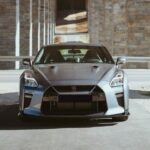 570 HP
from 0 – 100 km/h in 2,8 s
top speed 315 km/h
585 HP
from 0 – 100 km/h in 3.6 s
Top speed 318 km/h
Conclusion
Buying a sports car is an emotional experience. To make sure that your preferred model really meets your requirements, it is worth renting the sports car for a weekend first and testing it out.
But after you have informed yourself in detail and decided on a sports car, there is one thing you should do now – have fun with the car! Your sports car should be used and you should enjoy every ride.
To get the most out of your car's performance, there are, for example, events at race tracks where you can bring your own car and really put the pedal to the metal.