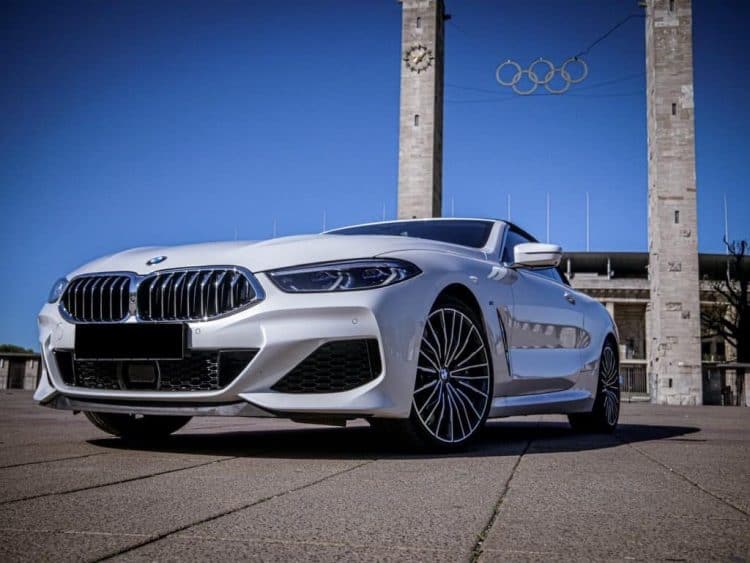 Rent a BMW M850i Cabrio in Berlin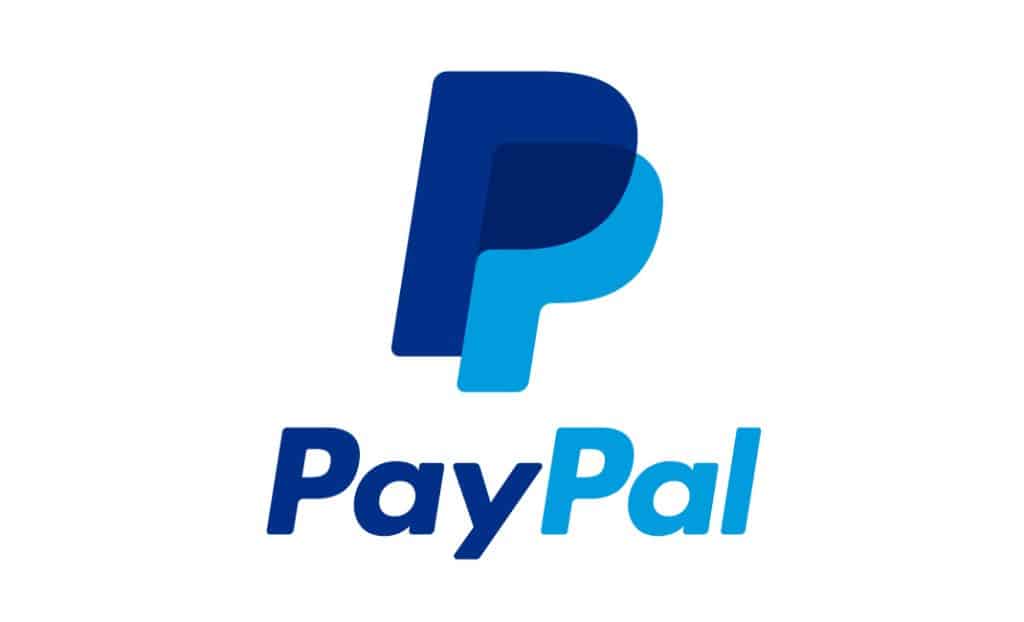 rent now
Also available as a gift voucher!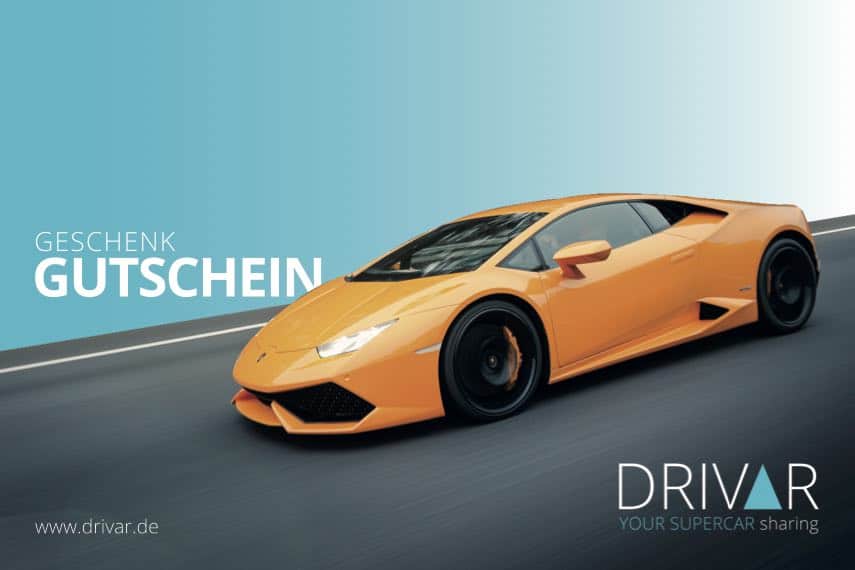 Order now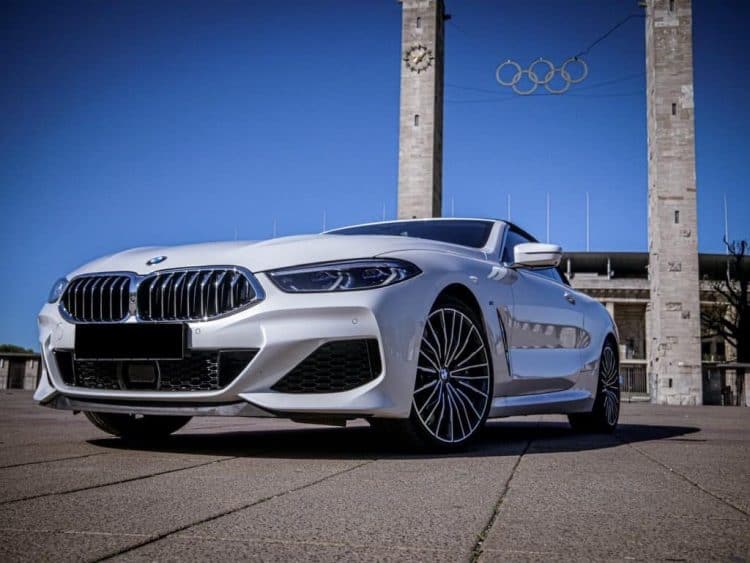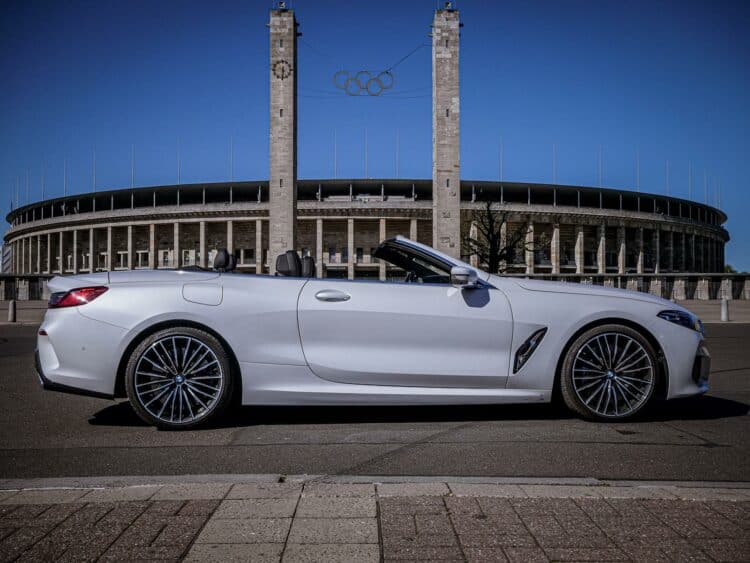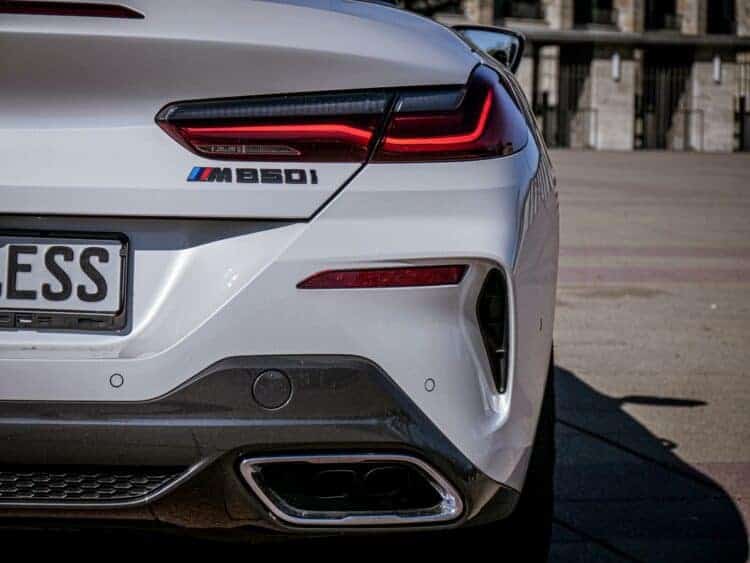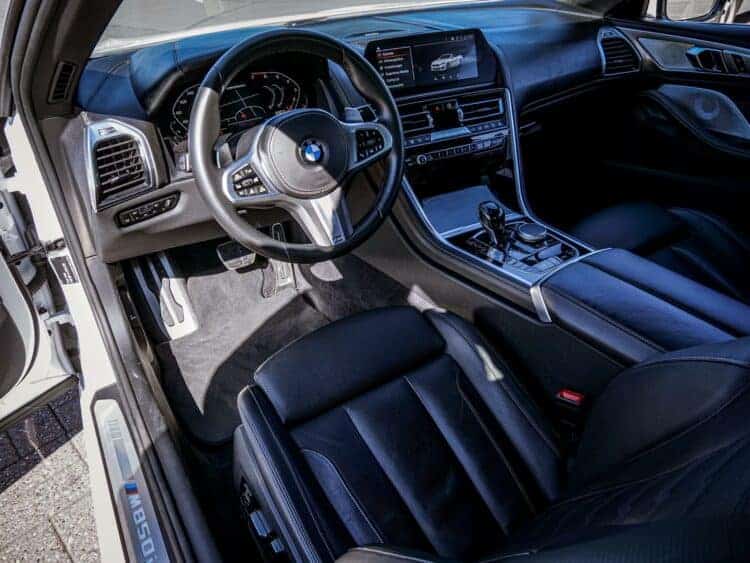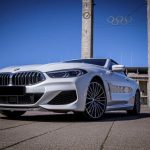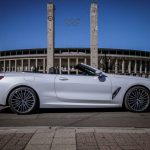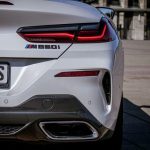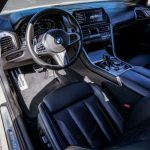 WHY YOU SHOULD RENT THIS BMW M850i
The BMW 8 Series is already historically one of the great Gran Tourismos of our time – And the new edition dutifully continues this tradition. Because the BMW M850i, with its 4.4-liter V8 biturbo engine, has the perfect motorization for relaxed gliding and accelerates the 8 Series from 0 to 100km/h in an incredible 3.9s despite all kinds of comfort features.
Made for cruising: The M850i Convertible in Berlin
The combination of sportiness and comfort in this BMW is simply unbeatable. The car features a sports suspension with lowering, an exhaust system with M Performance-specific dual tailpipe trims on both sides in dark chrome, and M sports brakes with brake calipers in metallic blue, making it immediately apparent that this is not a conventional BMW convertible. However, the massage function of the seats alone shows that you can also quietly shift down a gear and not always have to drive sporty. So as a true cruiser, there are more than enough arguments for renting a BMW M850i – whether for a spontaneous weekend trip or a long journey.
TECHNICAL DETAILS
V8 biturbo
530 HP
All-wheel drive
0-100 km/h in 3,9s
Top speed over 250 km/h
Location: Berlin
→ NEW: Buy your personal gift voucher for this car! ←
Why rent at DRIVAR®?
» OVER 1000 CARS ALL OVER GERMANY AND EUROPE
DRIVAR® is one of the biggest luxury car rental marketplaces in Germany and offers over 1000 luxury and sports cars at over 50 destinations all over Germany and in Europe. Our portfolio nowadays also includes some really exotic cars for rent. All cars published on DRIVAR® are personally verified and available. We take it very serious that every luxury car that is advertised on our platform is available at the announced location and our customers have a boundless experience when they rent a luxury car at our marketplace.
» WE´RE HERE FOR YOU
DRIVAR means much more than just renting a luxury car: In case of conflicts or problem DRIVAR® Team will be there for you and assure that your rental will be an unrestricted experience.
» A WIDE RANGE OF INSURANCES
Beside all emotions: Luxury Car Rental is based on trust. The DRIVAR insurance packages allow you to enjoy your dream car without any surprise.
» SECURED PAYMENT
It´s as digital as our business model is: DRIVAR offers you all secured payment methods and makes your rental payment easy, fast and safe
» NOTHING IS IMPOSSIBLE!
Delivering your dream car to your hotel or the airsport? Exotic cars the usually nobody rents? Unforgettable B2B events? DRIVAR is making it possible!
Frequently Asked Questions (FAQ)
What is DRIVAR?
DRIVAR is a digital car sharing platform where everyone can rent a car of their dreams as well advertise on our platform their own sports car, luxury vehicle or an old stylish classic car. In addition, DRIVAR also takes care of a hassle-free lease process and provides the appropriate insurance packages for any occasion.
Do all cars belong to DRIVAR?
All vehicles on the DRIVAR platform belong to completely different car-owners. We are very vigilant in checking the cars for the necessary insurance and reliability of each of our partners, before publishing them on our site.
Where exactly is the car located?
You can find the required information regarding the location directly on the car page of your interest. Please understand that we do not publish exact address data for security reasons.
Is it possible to rent a vehicle even if I have not yet reached the minimum age?
Yes, for certain vehicles we offer a special "Young Driver Insurance" as an option. We will be happy to tell you, which cars are available with such an option by your request.
Do I need to pay a deposit?
Yes, you can find the deposit amount on the respective car advertisement. In most cases, the deposit can be transferred by credit card.
How can I pay the rental fee?
You can pay the rental price at the pick-up location either in cash or credit card.
What additional costs should I expect?
The price which is shown in the respective vehicle advertisement is already your final price! However, some cars can be more expensive on weekend days (Friday/Saturday/Sunday), this information usually is written on the page. Additional costs can arise if you want to drive more miles/kilometres or if you want to take out an additional insurance. Fuel costs are not included in the rental price as well.
When can I pick up the vehicle and by when do I have to return it?
We try to be as responsive to you as possible! Please let us know your desired time and we will do the others. A daily rental goes maximum 24h and a weekend rental maximum from Friday to Monday morning.
How high is the costs in the case of damage?
The amount differs from vehicle to vehicle and will be announced to you in advance during the reservation process. Moreover, you have the possibility to further reduce these costs with the help of an additional insurance.
Can I reschedule an appointment in case of bad weather?
No, postponement due to unstable weather is usually not possible. However, there are exceptions when the respective lessor agrees to postpone the appointment due to bad weather conditions.
What are the costs in case of cancellation?
The cancellation costs are between 25% and 100%, depending on the rental rate selected during the reservation. You will receive an overview of all rental rates from us during reservation.
Is it possible to order delivery of the car to another desired address?
Yes, this is possible by request. We will be glad to tell you the exact price of the delivery cost after we receive the exact address information.
More sports cars around Berlin, Cottbus, Magdeburg